John Flaherty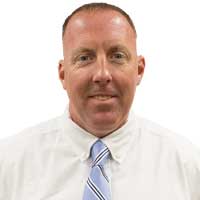 John Flaherty
Rhode Island
Connecticut
Massachusetts
603.303.0449

This email address is being protected from spambots. You need JavaScript enabled to view it.
John started his career as a business owner in May 2000 building Flaherty Transportation from the ground up dispatching up to 60 owner-operators daily.
In March of 2013 he switched industries from transportation to propane to become a Sales Representative, then an Energy Consultant, followed by a Propane Energy Specialist for three leading propane suppliers working to build relationships with area builders and HVAC companies. In these positions, he coordinated and managed all installations of propane tanks and various appliance installs, ensuring all company policies and local/state/federal regulations are always followed.
John holds a CETP 1.0, 2.2, 2.4, 4.1, 4.2, 4.3, 4.4, and a Class A CDL.
Areas of Expertise: Commercial Sales, HVAC Knowledge, Customer Relations, Gas and Energy Industry.