---
Who We Are
We're a family-owned company with a long, dedicated history of providing quality products from brand names you trust like RegO, Corken, Smith Pumps, TracPipe, PrestoTap and many more.
Since our humble beginning in 1983 we have built our foundation by focusing all of our efforts on our customers.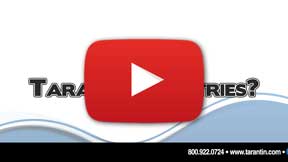 Watch Who Is Tarantin?
We Know The Propane Industry
Our team of highly qualified sales associates came to us as field-trained technical specialists. Their background allows Tarantin Industries to stand ready to assist you in selecting the best products and services to get the job done and grow your business.
We also provide training on the items we sell as well as code updates at each of our facilities. Our knowledgeable sales associates run these classes, but we will also bring in outside professionals to co-train the class as well.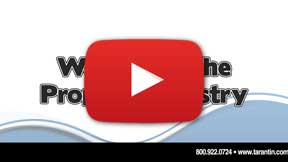 Watch We Know The Propane Industry
We're All Over the East Coast
Our six distribution facilities have been strategically placed along the east coast from Maine to Florida. This enables us to deliver product and equipment to your office the next day so you can keep your business running smoothly.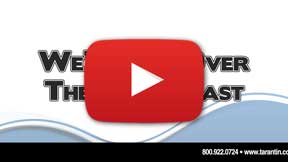 Watch We're All Over the East Coast
We Innovate So Your Work Day Runs Smoother
We aggressively invest in technology and efficiencies to capitalize on the strengths of our logistically positioned distribution centers.
Our App: You and your employees can now order the parts you need from the field, from your office, (from your parking lot!) so we get delivery going as soon as possible.
Suspended Orders: When you field tech uses a part he can easily add a replacement to your cart where it will wait for your ok to process. In fact, anyone in your office can now order parts with this function, but you'll still have the final say on whether that part or parts should be ordered.
Past Purchases: You order the same parts month after month so we put them all on one page to make them easy to re-order. Just one click and the part is added to your cart.
We're Here For You
Through all of our initiatives, we remain laser-focused on our customers. We are proud of our employees and vendors who share this vision - to provide the very highest level of service and dependability our industry has to offer.
We thank you for your business and support.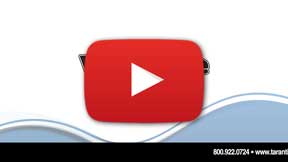 Watch We're Here For You
NEW CUSTOMER?
Before You Click That Button Ask Yourself This Question
Do you have a Tarantin Customer ID?
(In other words, have you purchased from us multiple times in the past?)
If the answer is NO, click the START A TARANTIN ACCOUNT button
If the answer is YES, click the START AN ONLINE ORDERING ACCOUNT button
---
---
---
ATTENTION:
You may not need to start either account to purchase parts. Many of our parts are available for purchase without an account.*
How do I know if I can purchase a part without an account?

If you see a price, that part can be ordered without an account
If you don't see a price, that part can't be ordered without an account
*Contractor pricing only available with an account.