John Huggins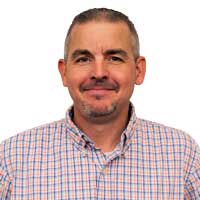 John Huggins
Inside Sales
Pennsylvania
1.800.922.0724 x1301

This email address is being protected from spambots. You need JavaScript enabled to view it.
John Huggins comes to Tarantin Industries with over 20 years of experience in the propane industry. His experience includes designing, installing, and construction management of bulk storage facilities and retail operations.
He also has a wide-ranging background in bulk plant, terminal, and rail construction projects, and has provided services for propane storage tank systems including refrigerated propane storage tanks.
John has ASME and AWS pipe welding procedures certifications, as well as extensive CETP training.